Environmental Energy Mass Spectrometry Lab.
Molecular Level Petroleum Characterization – 분자단위 원유 연구
HPLC Separation and High resolution MS Analysis of Envionmental Compounds (Crude oil, Spilled oil, Soil etc.)
Structure based separation HPLC system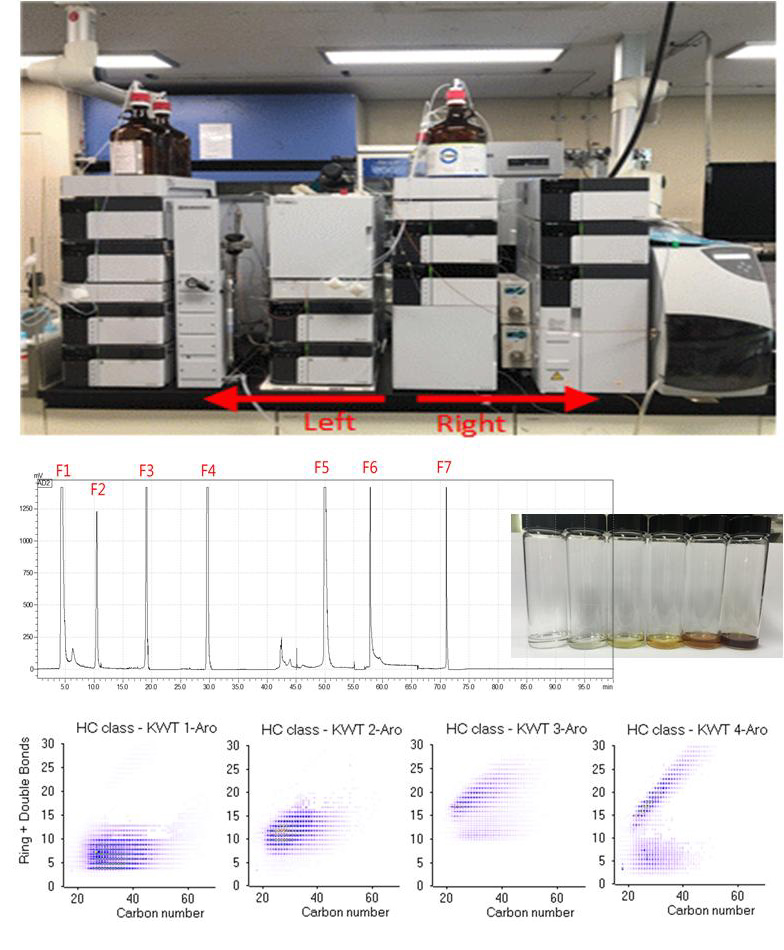 Daae Kim, Jangemi Jin, Yunju Cho, Eun-Hee Kim, Hae-Kap Cheong, Younghwan Kim, and Sunghwan Kim, Fuel, 2015, 157, 48–55.
Arum Shim, Yunju Cho, Daae Kim, Matthias Witt, Justin E. Birdwell, Byung Ju Kim, and Sunghwan Kim, Fuel, 2015, 140, 717–723.
Characterization of crude oil using Ultrahigh Resolution MS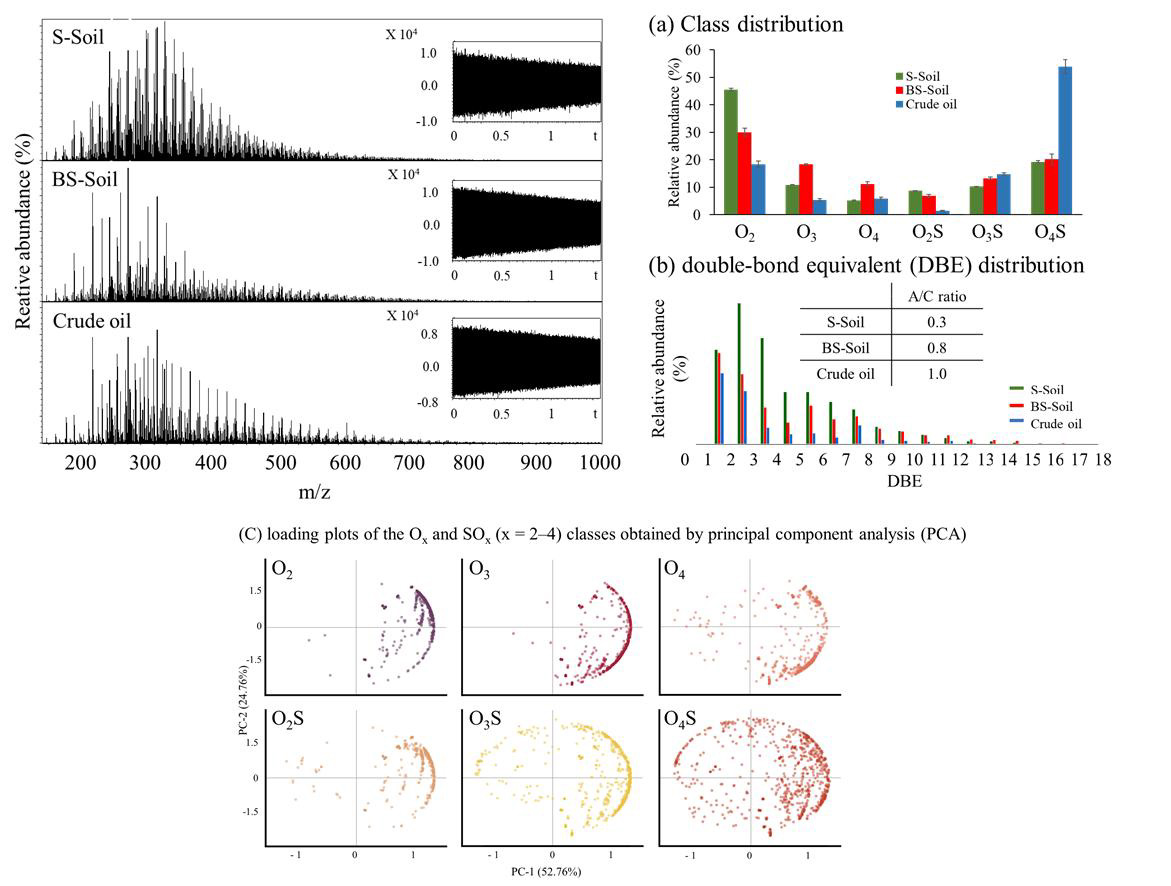 Eunji Cho, Moonhee Park, Manhoi Hur, Guyoung Kang, Young Hwan Kim, and Sunghwan Kim,Journal of Hazardous Materials, 2019, 373, 271-277.
Jihyun Ha, Eunji Cho, and Sunghwan Kim, Energy&Fuels, 2017, 31(7), 6960–6967.