Environmental Energy Mass Spectrometry Lab.
Environmental Contaminants – 환경오염물질 연구
Method Development for Molecular Level Profiling of Brown Carborn in Particulate Matter form Various Sources
(1) Optimizing Sample Preparation and Ionization Methods for Analysis of Organic Mixtures from Particulate Matter by High Resolution Mass Spectrometry
(2) Development of Qualitative analysis and quantitative
(3) Application of Particulate Matter Analysis collected from analysis for Particulate Matter various regions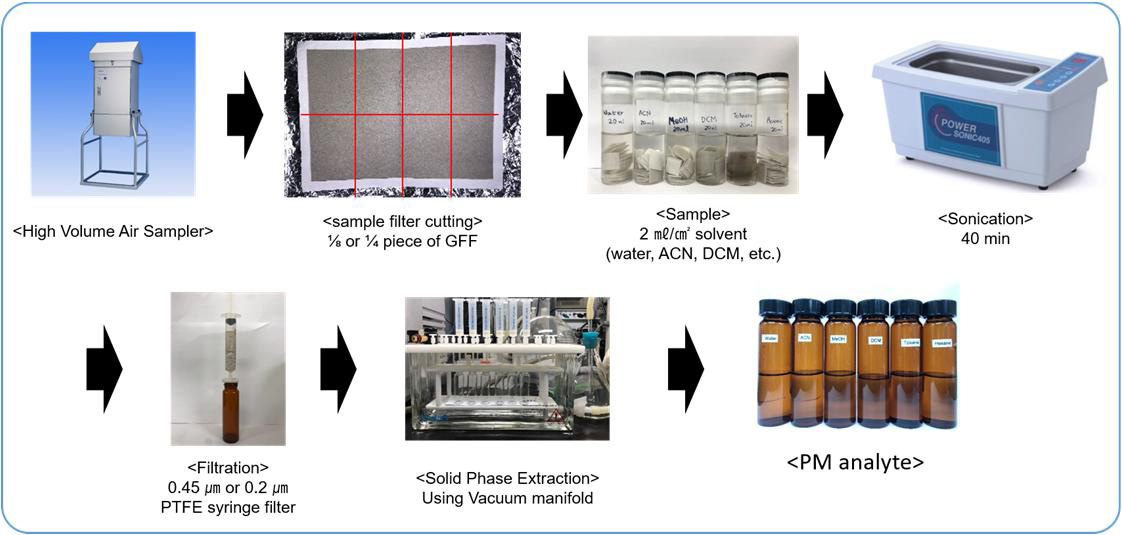 Study on Photodegradable Compounds of Expanded PolyStyrene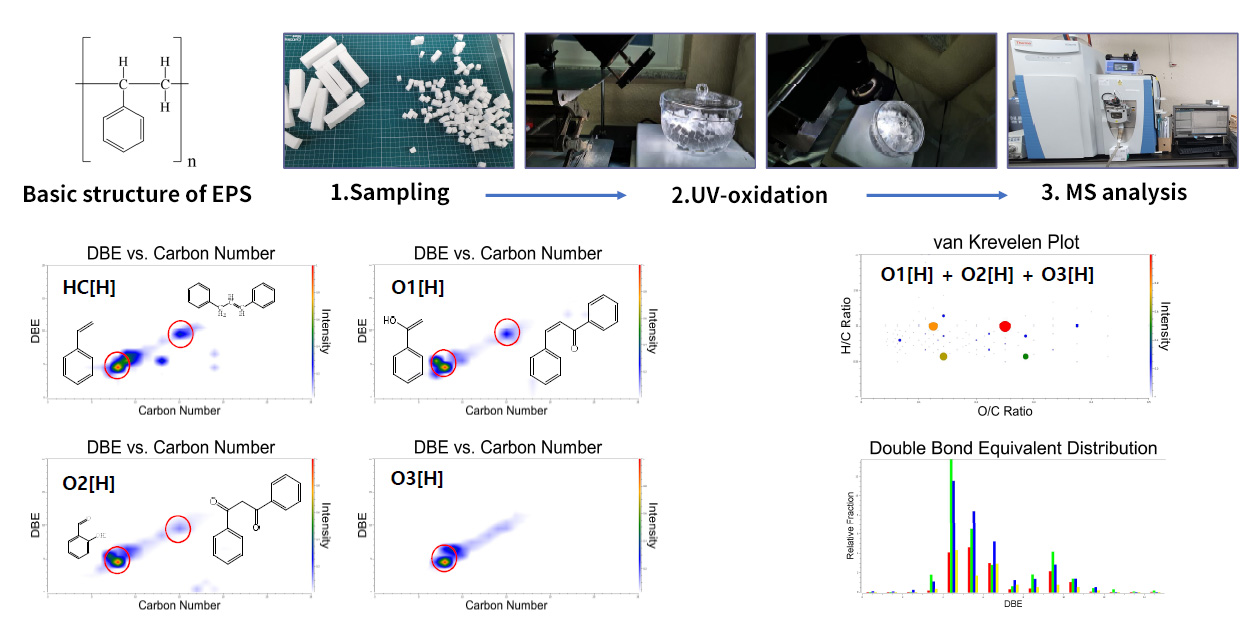 Investigating Characteristic shape and leaching chemicals of photo-oxidized nano plastic with AFM and LC/MS
(1) Surface analysis using Atomic Force Microscopy (AFM)


(2) Chemical composition analysis using LC/MS : Analysis and toxicity test of photolysis components of various industrial plastics using LC/MS instrument.



Study on Biodegradation pathway of Commercial Dyes with High Resolution MS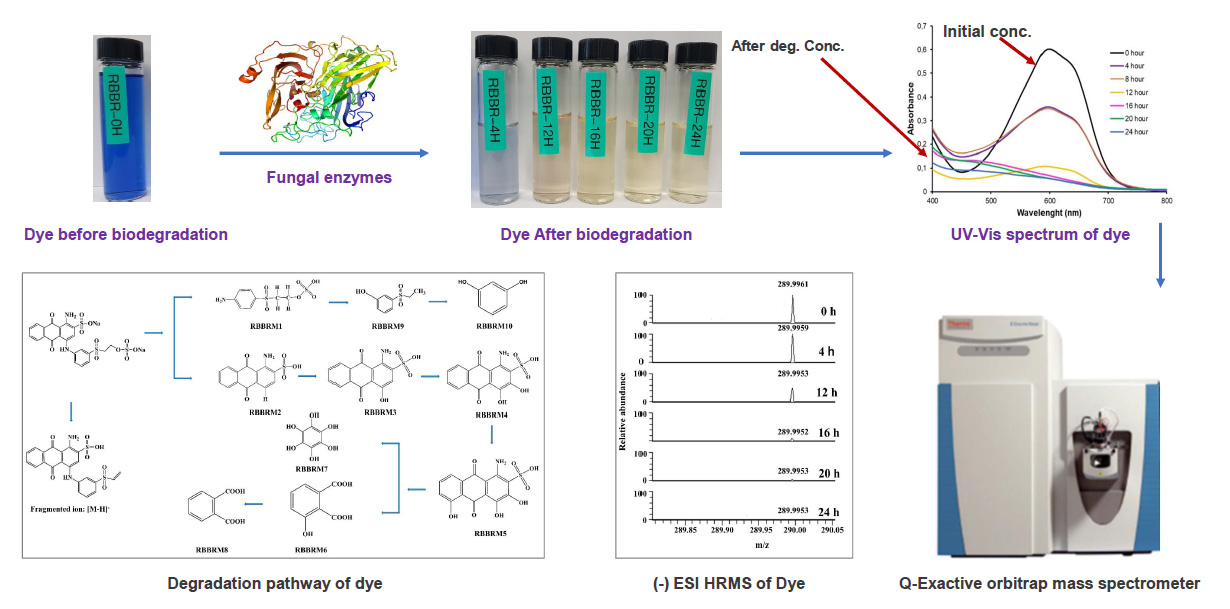 Rafiqul Alam, Fenny Clara Ardiati, Nissa Nurfajrin Solihat, Md Badrul Alam, Sang Han Lee, Dede Heri Yuli Yanto and Sunghwan Kim, Journal of Hazardous Materials, under revision.